Introducing the new Kokopelli Off Grid Camper
At Shiro Overland we have ultimate respect for what brought you here in the first place, enjoying the outdoors.
We specialize in building and outfitting off grid overland campers. From our flagship F550 expedition vehicle to our compact and minimal GFC truck bed camper build we can help you build the right vehicle for your next adventure.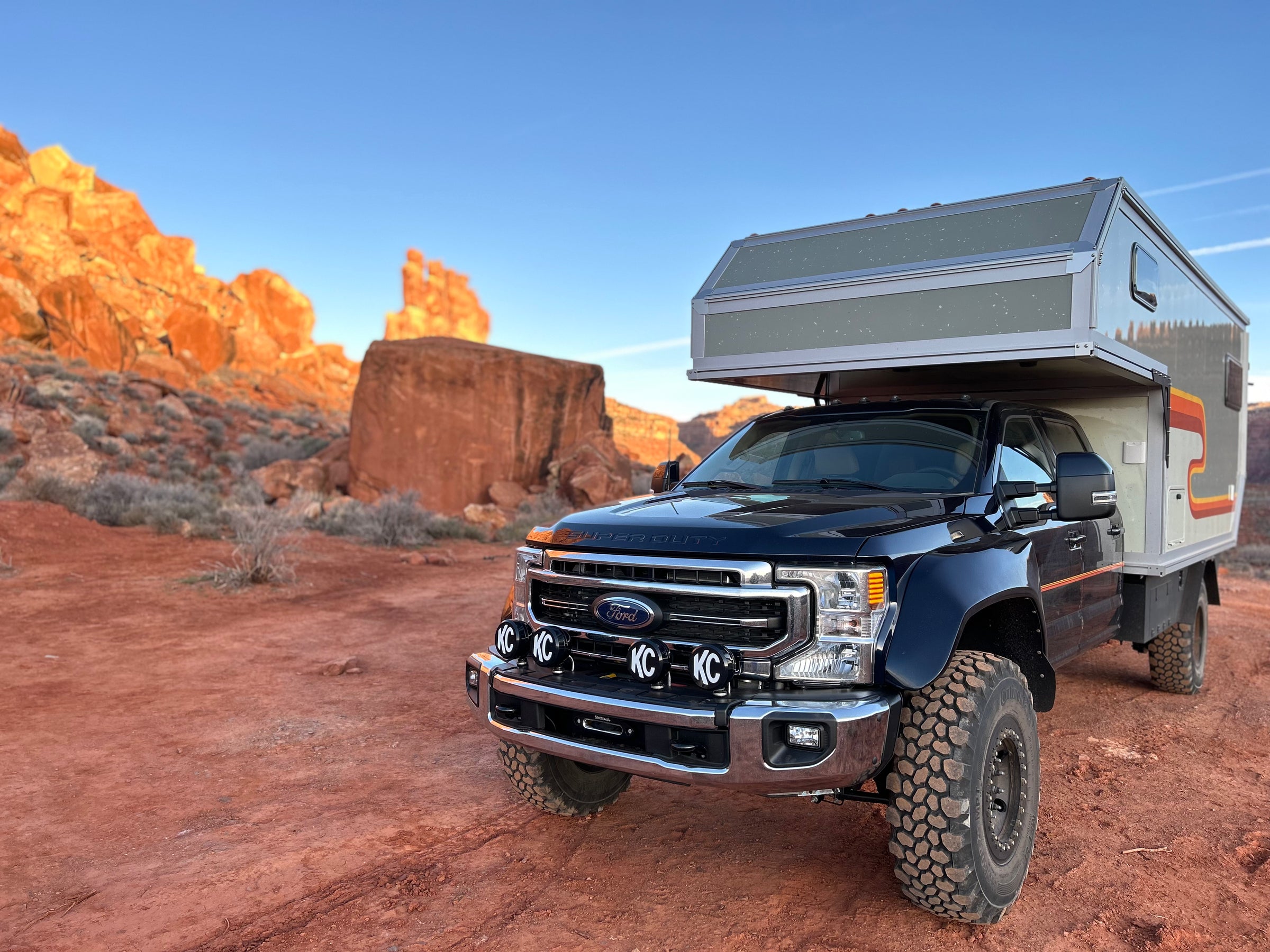 Available Now
Overland Expo Show Build
Our Kokopelli show build based on the Ford F550 platform is available for purchase.
See Details
Popup Truck Bed Campers
F150 GFC Build
We took a stock Ford F150 with a GFC Camper and turned it into the ultimate minimalist overland camper. Equipped with interior living space, slide out camp kitchen, efficient storage and enough power and water to keep you off grid for days.
Learn More
Build Slots Available Summer 2023
Custom Builds
Work with us to build your dream overland vehicle.
Learn More